HOTEL OFFER FOR LUCCA COMICS 2023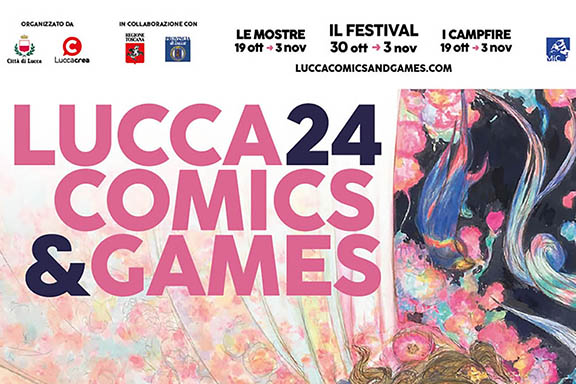 Special offers for LUCCA COMICS
Special offers for LUCCA COMICS and GAMES 2023
---
Lucca Comics and Games is one of the most famous international fairs in the world. If you have decided to participate this year (alone, as a couple, with a group of friends), we have good news for you: Pineta Mare is a hotel near Lucca that offers stays for Lucca Comics participants.
We are in Lido di Camaiore just 20 minutes from Lucca, easily reached by bus that leaves every hour. The bus stop is only meters from our hotel.
OUR BEST OFFER
1 night
2 nights
3 nights
4 nights
Room
Economy
double
2 adults
€ 112
€ 220
€ 330
€ 440
Room
Economy
triple
3 adults
€ 156
€ 308
€ 462
€ 616
Room
Standard
double
2 adults
€ 125
€ 245
€ 365
€ 485
Room
Standard
triple
3 adults
€ 175
€ 343
€ 510
€ 679
Room
Silver
double
2 adults
€ 138
€ 270
€ 405
€ 540
Room
Silver
triple
3 adults
€ 193
€ 378
€ 567
€ 756
Room
Gold
double
2 adults
€ 150
€ 295
€ 440
€ 585
Room
Gold
triple
3 adults
€ 210
€ 413
€ 616
€ 819
LIKE THE HOTEL PINETA MARE
LUCCA COMICS AND GAMES 2023 - INFORMATION GUIDE
WHAT IS "LUCCA COMICS AND GAMES" AND WHAT TO DO THERE
If you have heard about the international fair "Lucca Comics and Games" you will find more information by continuing to read this guide.
We are talking about the second most important event in the world (after the Comiket of Tokyo), the first in Europe and Italy dedicated to comics, animation, games (role-playing, board, card), video games, fantasy and science fiction imaginary, which takes place in Lucca, Tuscany, between the end of October and the beginning of November.
The event takes place in an area of over 30.000 square meters with about 15.000 exhibitors. The average attendance is around 250.000 visitors, who can access by purchasing tickets online on the website: luccacrea.vivaticket.it Tickets cost between € 20,00 and € 22,00 depending on the days (holidays have a surcharge).
The fair takes place in downtown streets and especially inside the pavilions. It is divided into specific thematic areas, so it is advisable to have a brochure to see the various locations of the pavilions.
A useful information is that of the storage for large luggage: there are dedicated and guarded spaces where you can leave heavy items such as suitcases with costumes, equipment, etc.
Another thing to pay attention to is "how to reach Lucca Comics". If the car is very comfortable for many, consider the enormous traffic you are encountering: there are around 5300 parking spaces officially available at the fair, to which are added those with blue stripes and those outside the fair area. You can also use the convenient buses or the train (the station is just two-minute walk from the city centre).
Now that you have a better idea, all you have to do is get organized and ... leave!
We are waiting for you!
LUCCA COMICS AND GAMES PHOTO GALLERY